Heart-Songs Haven
CH Parson Russell Terriers
Clearwater, FL
"ABOUT" Heart-Songs Haven
Born & raised in up-state New York on my grandfathers 100 acres Horse Ranch "The Oak-Ridge"... We are no stranger to terriers and their work ethics. They have been a constant part of our lives, from day one. As our children were growing up, we always had JRT's. So this is our story......
In 2001, our great fortune was to meet and become dearest friends with Brenda Swanson and Danny Dunn of the famous "Rustlers Roost." To this day, Brenda is our mentor... We strive to make her proud as we carry on her breeding program. Her/our lines are PURE, rooted in Foxwarren dogs by Eddie & Jane Chapman of Dorset, England www.foxwarren.co.uk. These terriers are bred to the highest standards and are a joy to behold where ever they are!
We take breeding these little terriers very seriously. We research pedigrees and fully health test everyone in the breeding program. Not to mention... They have the BEST temperaments!!! Very important in this scrappy little breed. We may only breed one litter a year, but our puppies are sure to please. We will not breed a litter unless we need something for ourselves & we always have a waiting list for our babies, which speaks volumes for all the ground work that Eddie, Jane & Brenda have done. A great BIG thank-you to them for all of their accomplishments. May we continue to up-hold their visions.
Therefore we say:
"AMERICAN BY BIRTH
FOXWARREN BY CHOICE"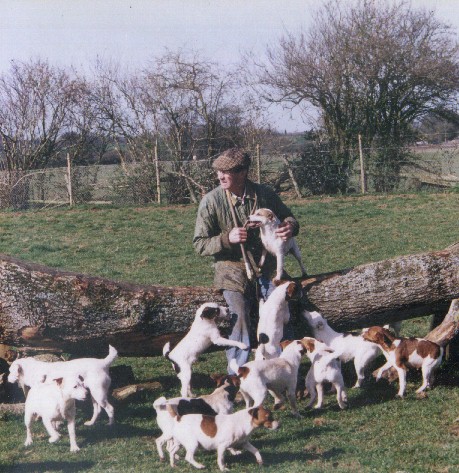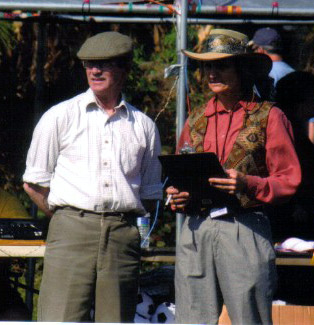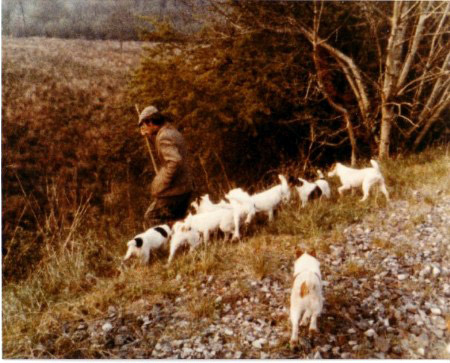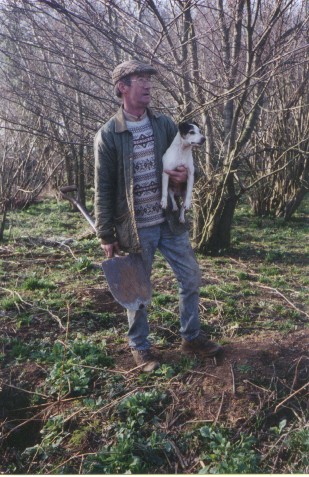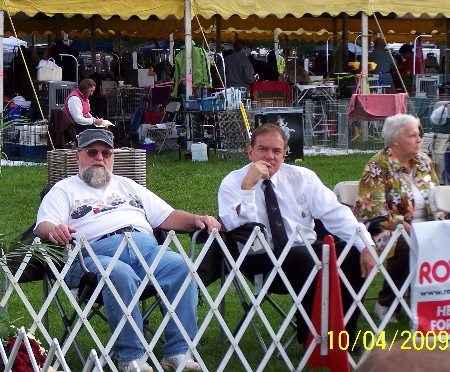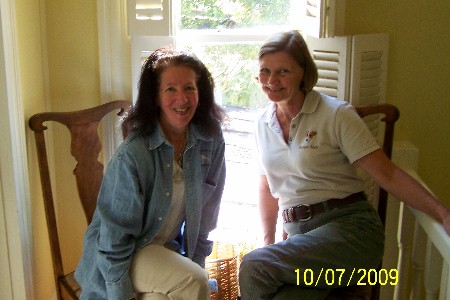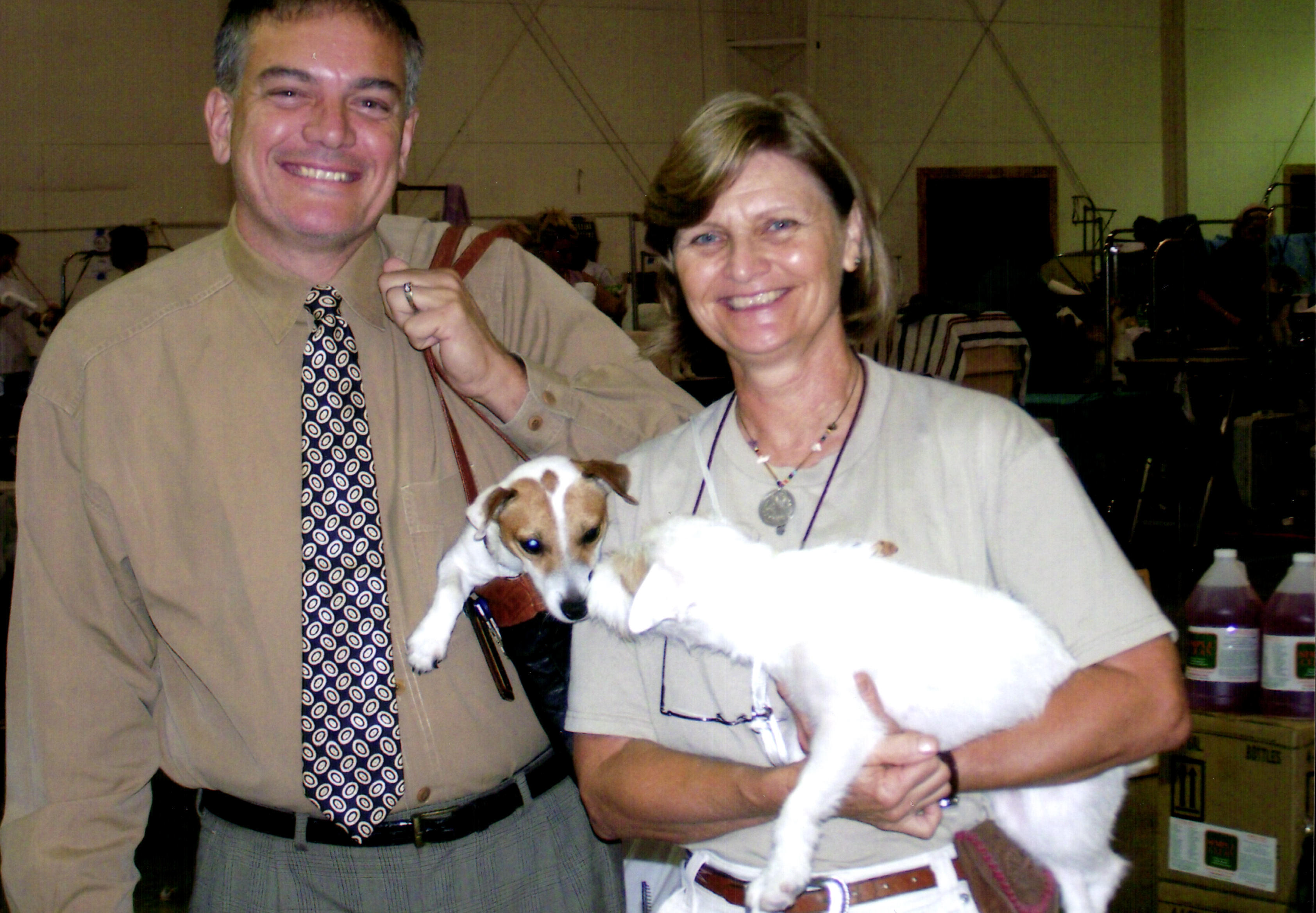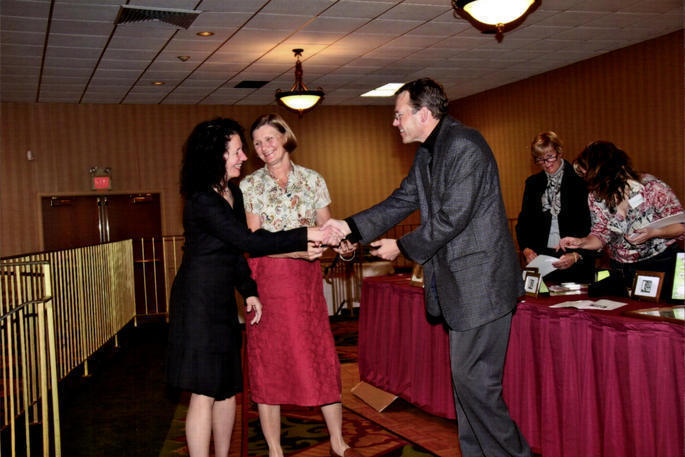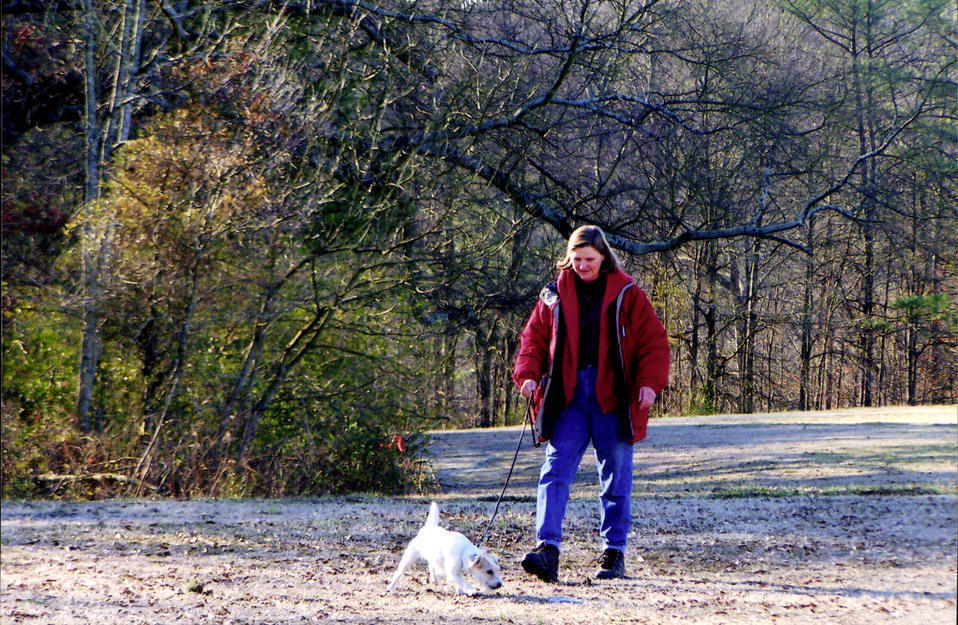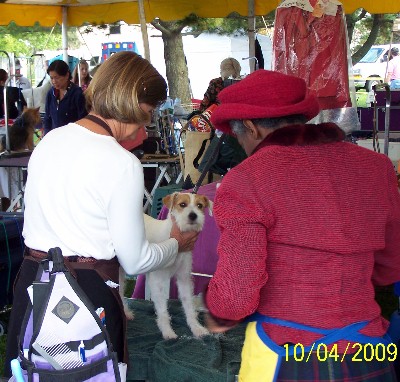 ~~**~~**~~**~~**~~**~~*

*~~**~~**~~**~~**~~**~~**~~**~~**~~**~~**~~**~~**~~**~~**~~**~~**~~**~~**~~**~~**~~**~~**~~**~~**~~**~~
I love my little puppy; she makes my house a home.
She is my very sweetest friend; I never feel alone.
She makes me smile; She makes me laugh.
She fills my heart with so much love....
Did someone really breed her or did she fall from above?

I've never been a breeder, never seen life through their eyes;
I hold my little puppy and just sit and criticize.
I've never known their anguish; I've never felt their pain,
the caring of those puppies, through snow or wind or rain.

I've never waited the whole night long for babies to be born,
The stress and trepidation when they're still not there by morn.
The weight of responsibility for this body in my hands,
This darling little baby, who weighs but 60 grams.

Should you do this, instead of that...or maybe that was wrong?
Alone you fight and hope, one day, he'll grow up proud and strong.
You pray he'll live to bring great joy to someone else's home.
You know it's all just up to you; you'll fight this fight alone.

Formula, bottles, heating pads, you've got to get this right,
two hour feedings for this tiny little guy, throughout the day and night.
Within your heart you dread, that you will lose this fight,
To save this little baby, but GOD willing...you just MIGHT.

Day one; he's in there fighting; you say a silent prayer.
Day two and three, he's doing well, with lots of love and care.
Day four and five...he's still alive; your hopes soar to the heavens.
Day six he slips away again...dies in your hands day seven...

You take this little angel, and bury him alone.
With an aching heart and burning tears, and an exhausted groan
You ask yourself, "Why do this...Why suffer through this pain?"
Yet watch the joy your puppies bring, and everything's explained.

So, when you think of breeders and label them with "Greed",
Think of all that they endure to fill anothers need.
For when you buy your puppy, with your precious dollars part,
You only pay with money.....while they pay with all their HEART!

-----Author Unknown-----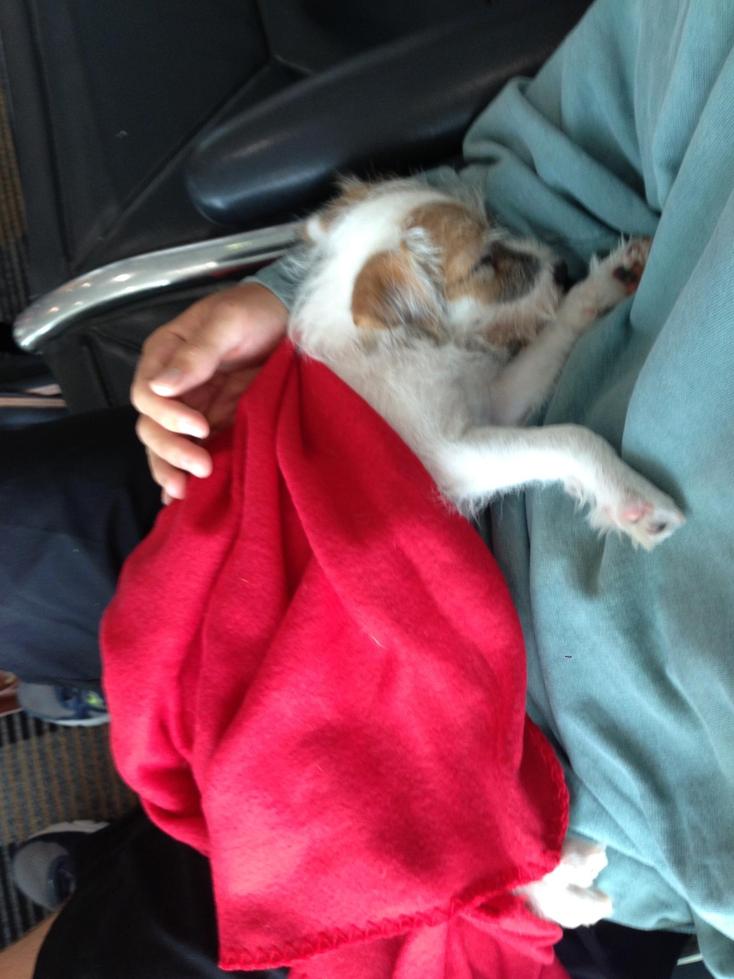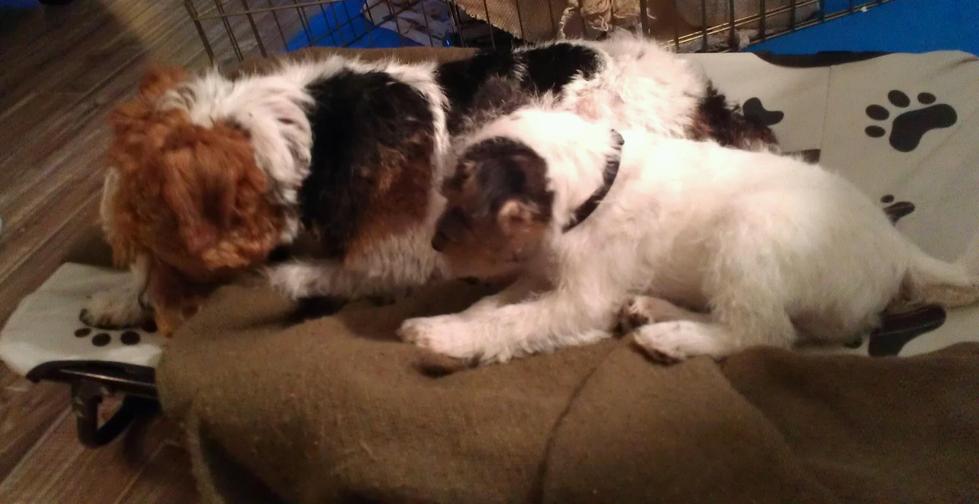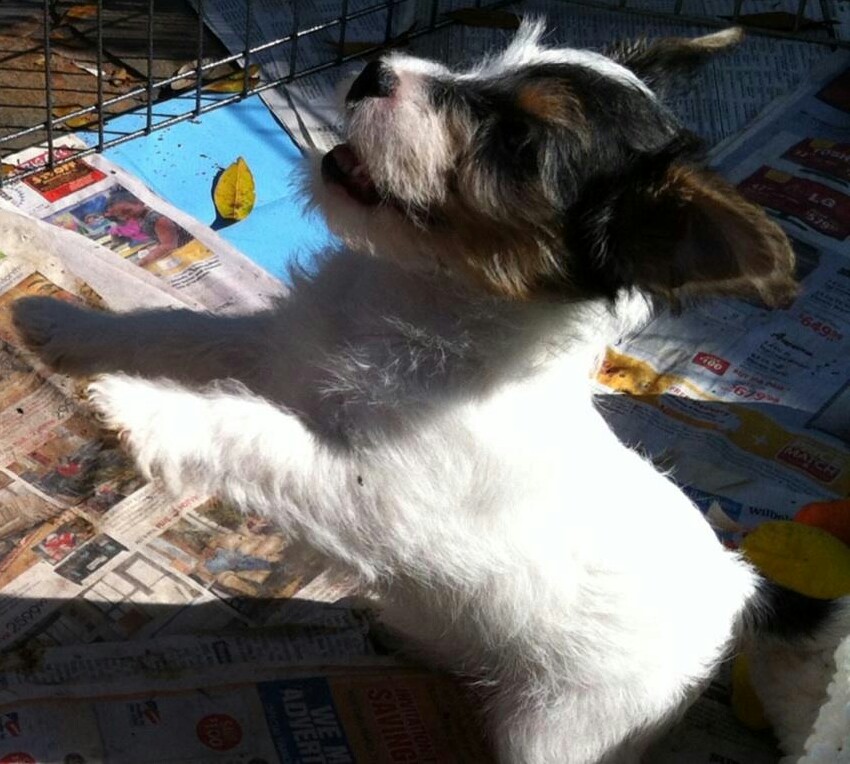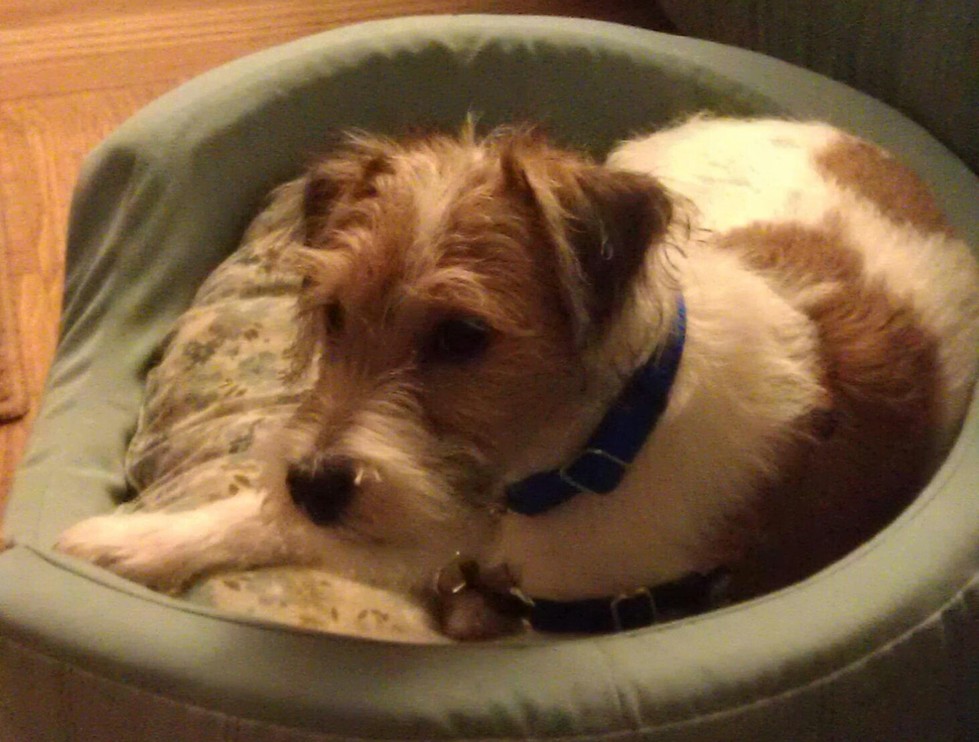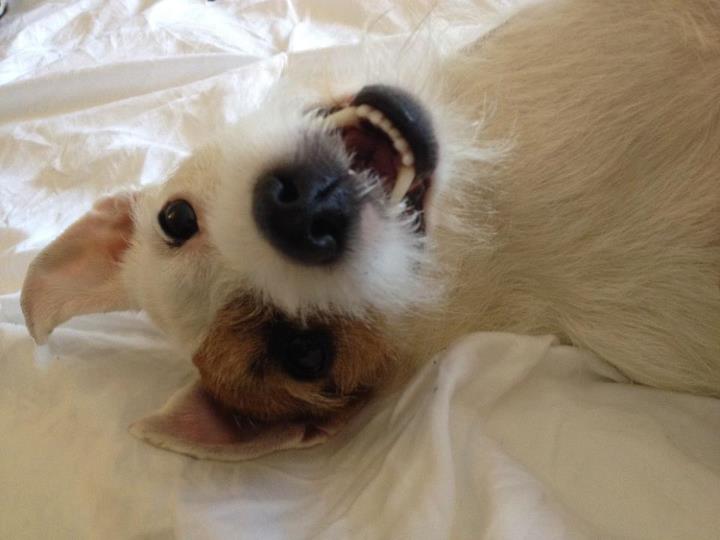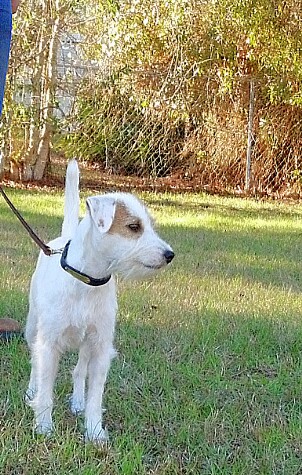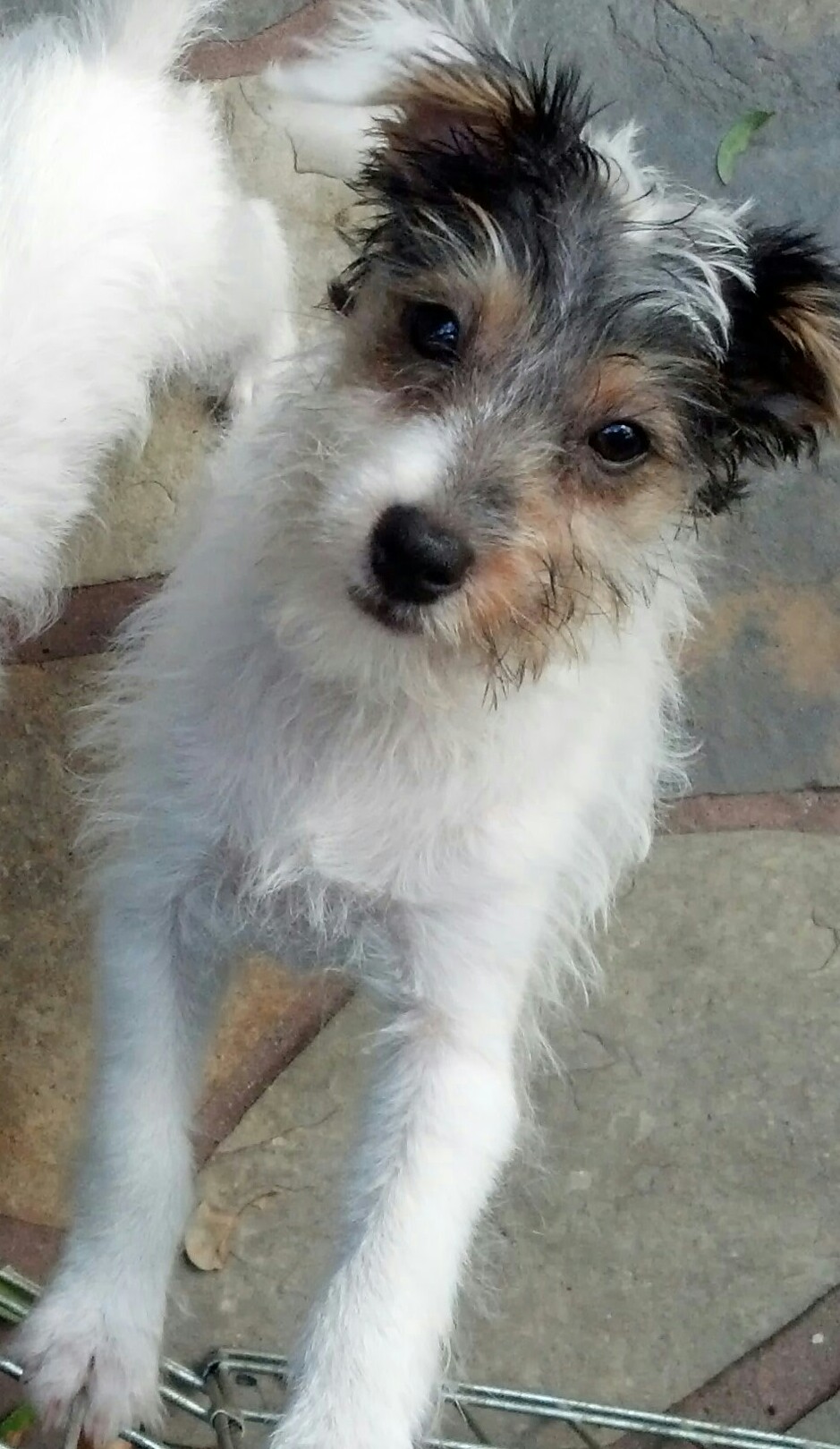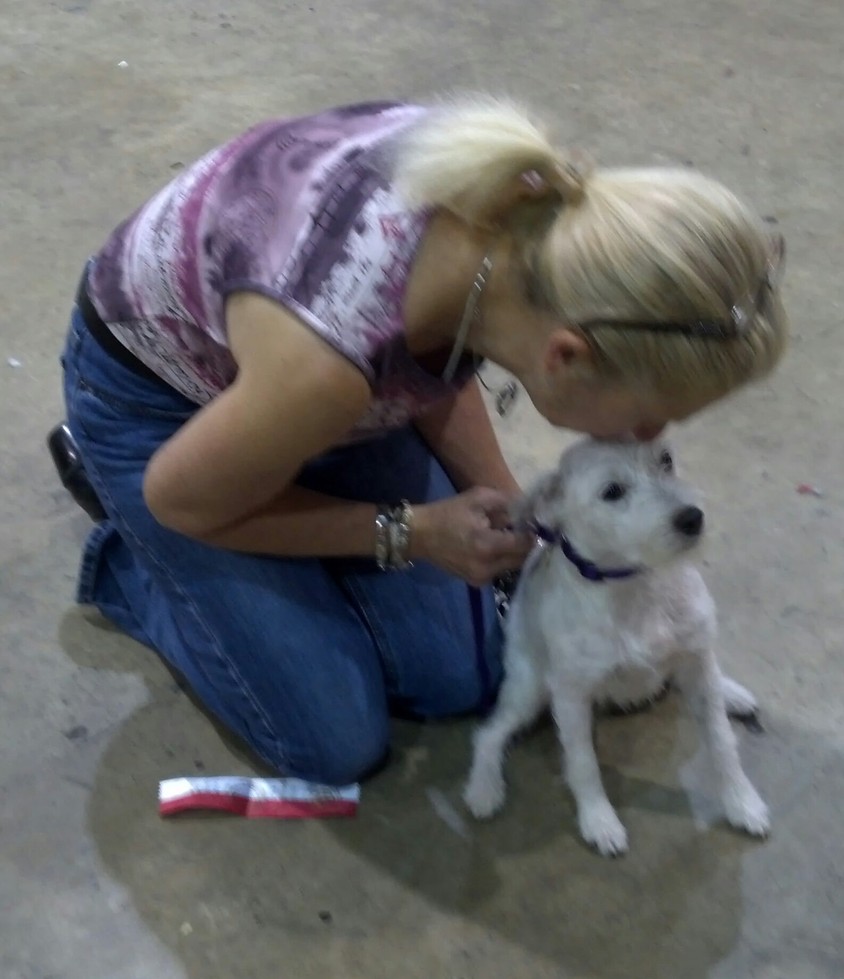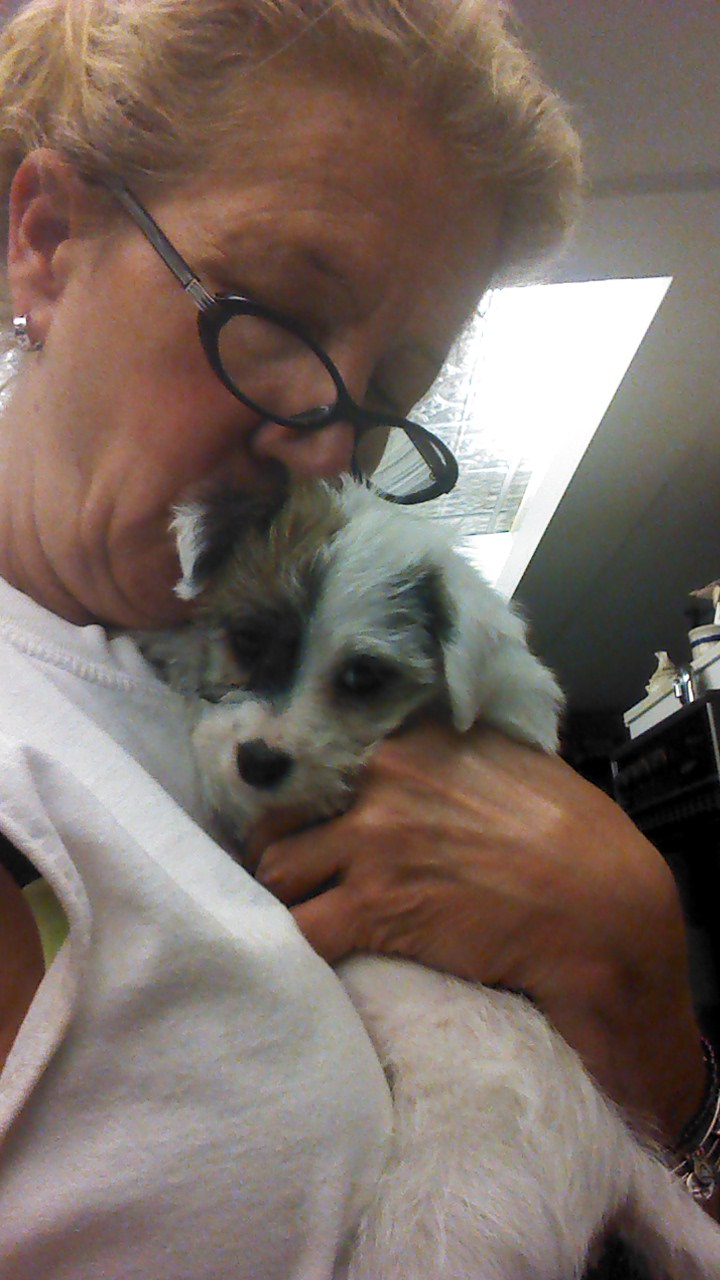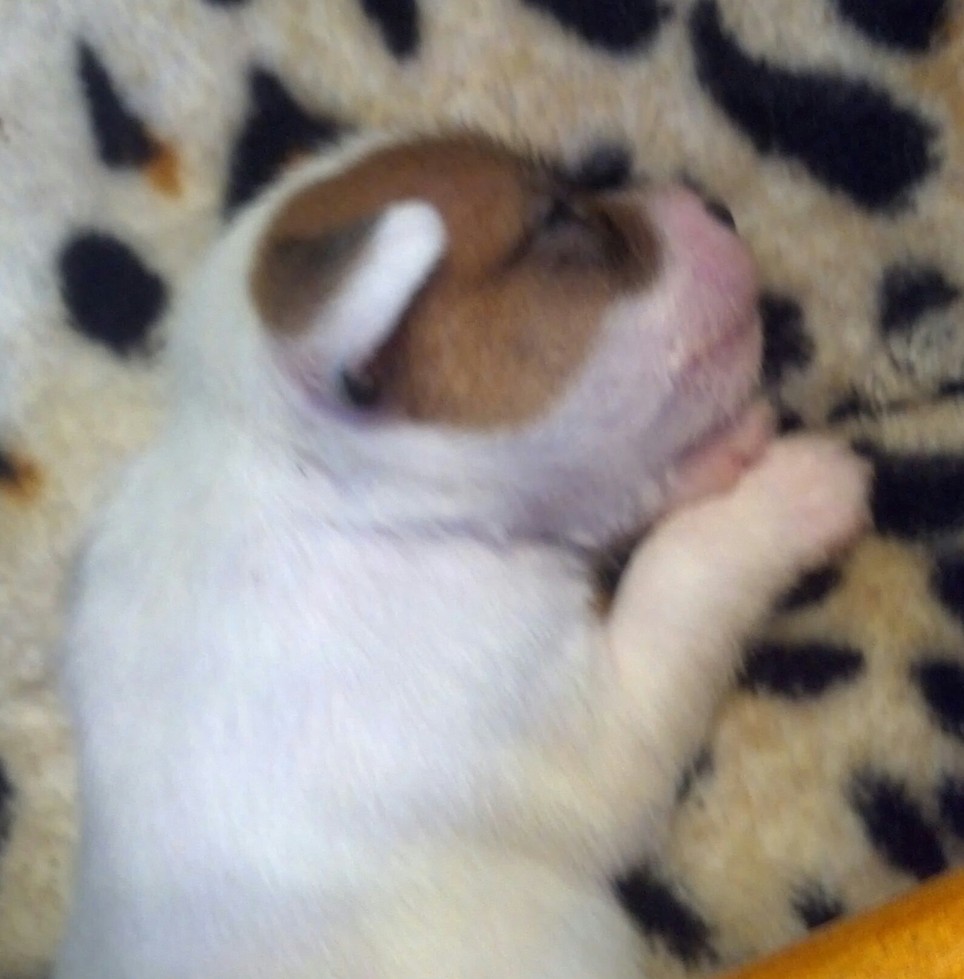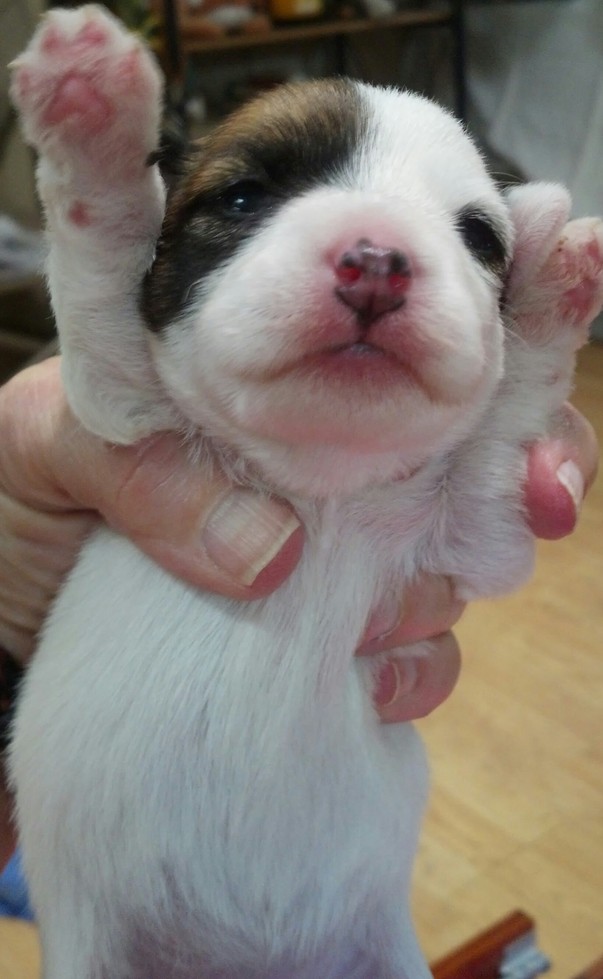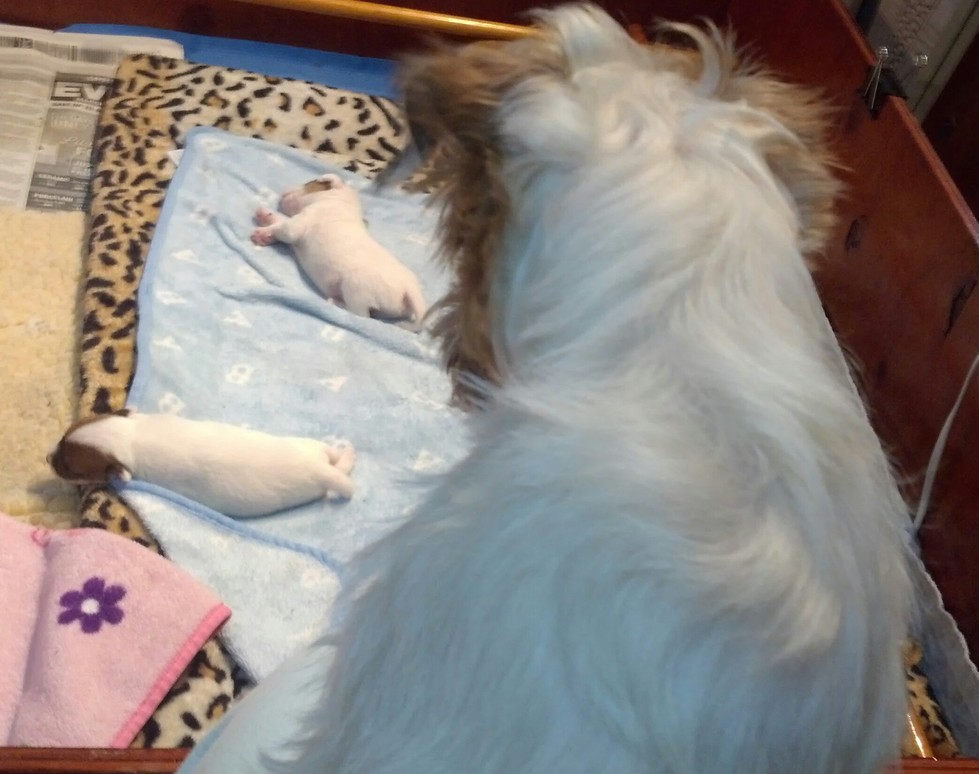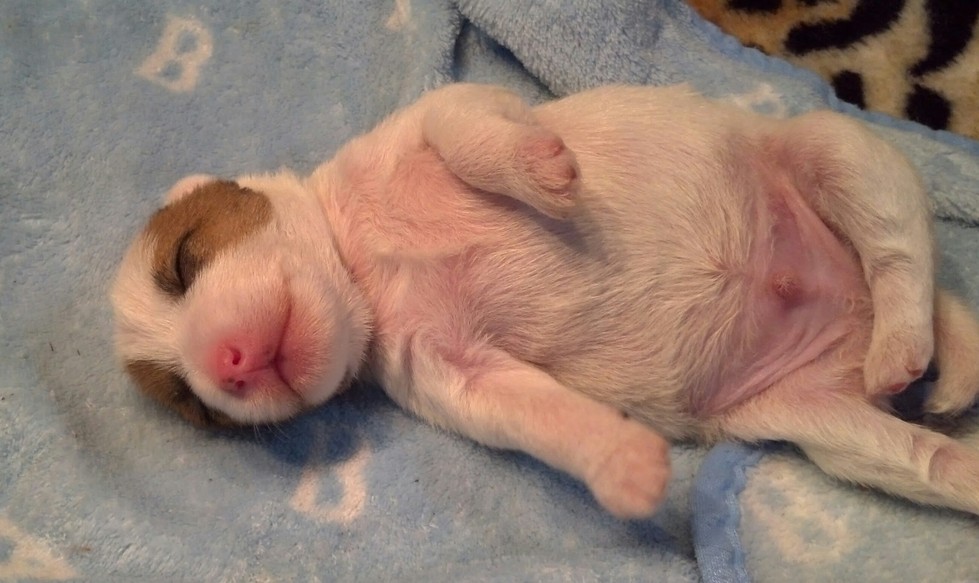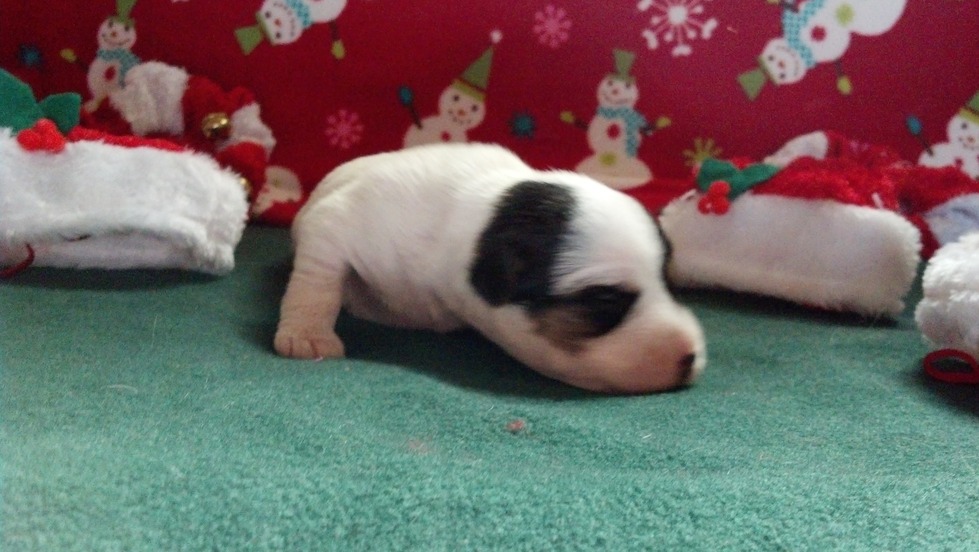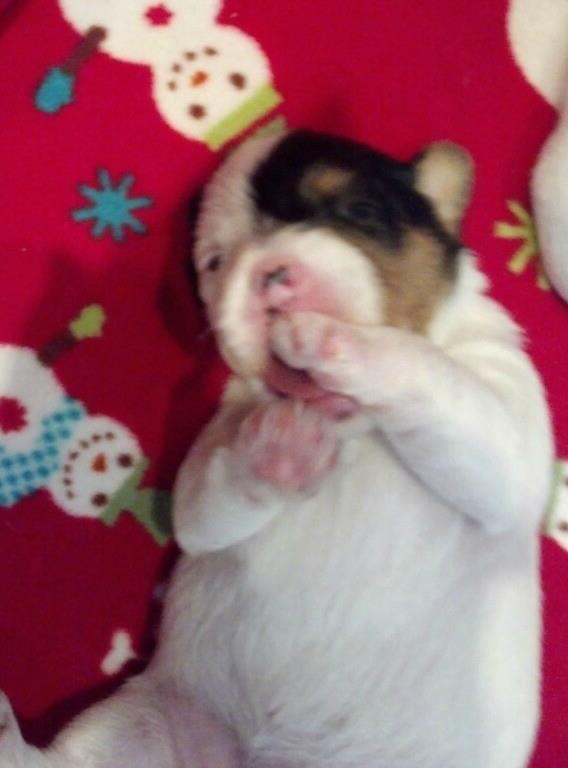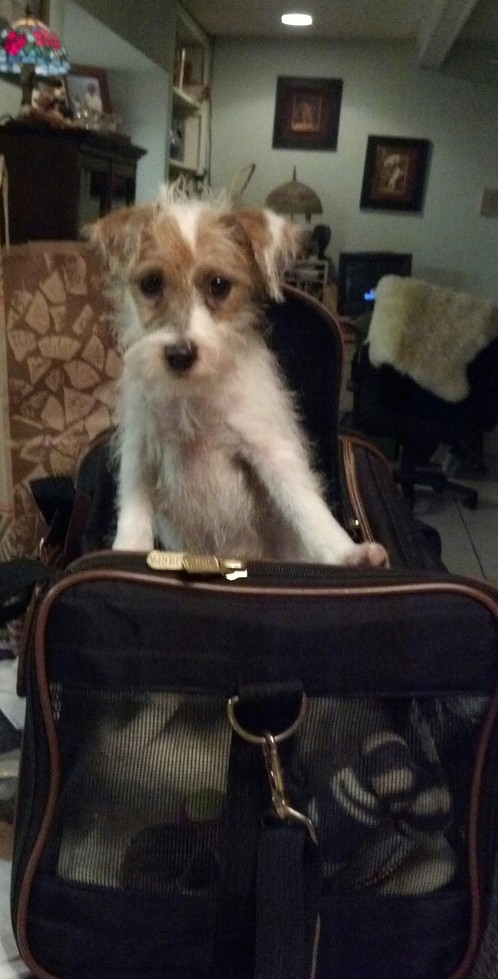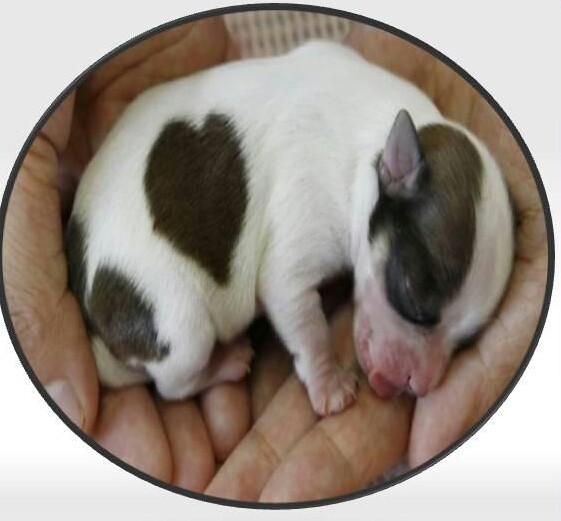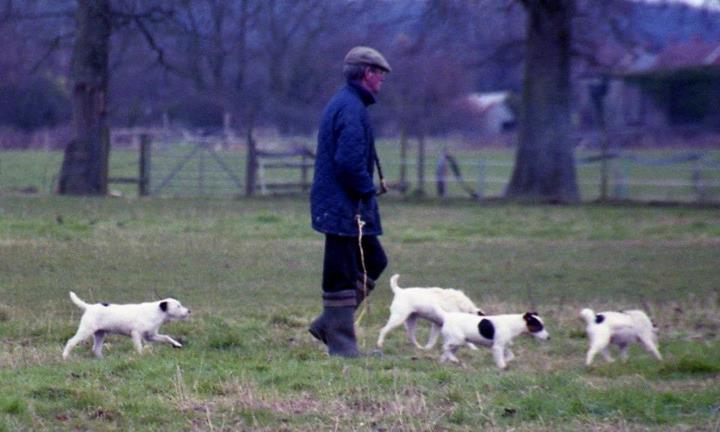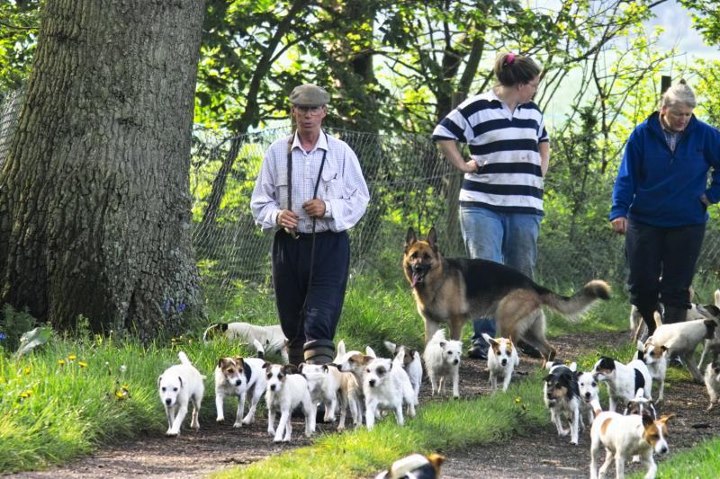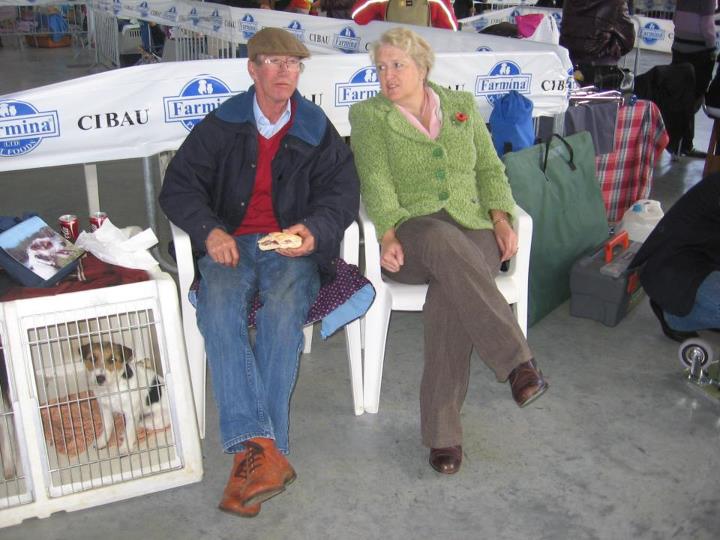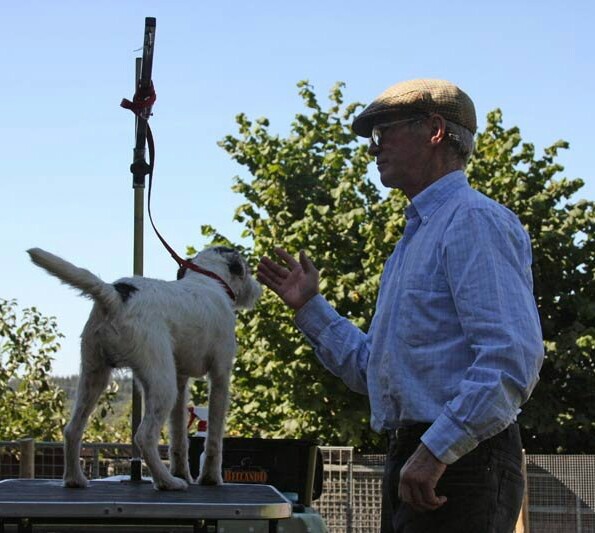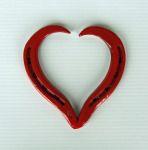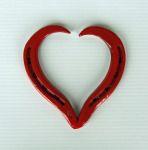 ~*~*~*~*~*~*~*~*~*~*~*~*~*~*~*~*~*~*~*~*~*~*~*~*~*~*~*~*~*~*~*~*~*~*~*~*~*~*~*~*~*~*~*~*~*~*~*~*~*~*~*~*~*~*~*~*~*~*~*~*~*~*~*~*~*~

.
The Parson Russell Terrier is a true working foxhunter, possessing a ready attitude, alertness, confidence, and great strenght and endurance. Today, many Parsons are also found working in stables and exhibiting at agility and obedience trials. The breed's weatherproof coat can be broken (wire-haired) or smooth and is white, white with black or tan markings or tri-color.

Named for the respected huntsman Rev. John Russell, the Parson Russell Terrier was first bred in the south of England in the mid 1800's to hunt red fox. Traditionally, the Parson followed the fox underground to flush him out for the hunter. Authorities claim that after Rev. Russell's death some of his bloodlines were crossed with the Welsh Corgi and other terrier breed's, creating a different type dog, the "Jack Russell Terrier". The parent club for the breed requested a name change from Jack Russell to the Parson Russell Terrier.

Outgoing and friendly, the Parson is tenacious in the field and affectionate in the home. No matter the venue, the breed is filled with energy, so he requires regular exercise and attention. Although good with children, he does not tolerate tough handling from toddlers. The Parson is a clean breed and does not need frequent bathing, but the broken coat may need to be stripped.

Terrier Group: AKC recognized in 1997
Ideal size: 13 to 14 inches tall at the the shoulders and 13 - 17 pounds
Job: Fox - Vermin hunters